Easter Prize Winners
Our amazing
WINNERS

from our children's Easter activities!
SPRING ANIMALS HIDE & SEEK IN-STORE TRAIL
We had hundreds of children helping us find the lost farm animals around our stores. Congratulations to our top 3 winners, The Hook family, the Wakefield family and Olivia, who each will get to take home some fantastic prizes.

EASTER EGG COLOURING COMPETITION
We received over 150 creative Easter egg colouring sheets! Congratulations to our seven prize winners plus many runners up. Thank you all for sending in such colourful and imaginative drawings, we loved them.

GUESS HOW MANY EASTER TREATS ARE IN THE JAR?
Guess how many Easter treats are in the jar below? The answer was 56 ! We received two correct guesses, congratulations to the Marks family who will be receiving the jar of treats, and runners up are the Barnes family who will be receiving a prize.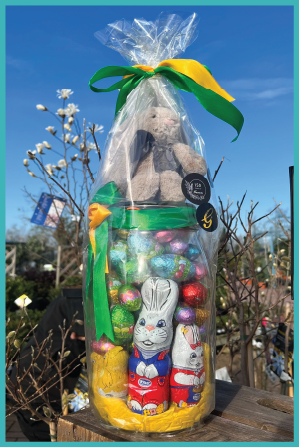 All prize winners have been notified.