Garsons is an award-winning destination Garden Centre and Farm Shop and Restaurant with locations in Esher, Surrey and Titchfield, Hampshire. Garsons Esher is also home to one of the UK's largest Pick Your Own Farms.
We're honored to have won numerous awards for our outstanding customer service and quality products we offer, which we couldn't achieve without our valued team. As a family-run business for 150 years, we've built our reputation on friendly, reliable service with a smile, and we're always keen to meet those who share our values.
We believe in nurturing and developing our hardworking and enthusiastic team members. Each team member is supported and encouraged within their role by line managers. Starting with an extensive induction programme, training needs and objectives are identified within regular reviews and annual appraisals to maintain Garsons standards and aiming to be the best in our industry.
Our competitive benefits include employee discount, holiday entitlement, pension and bonus schemes, free parking, long service award and social functions. Garsons are proud to be accredited with the 'Investors In People' award.
Meet the Team
At Garsons we are proud of our committed and highly experienced team. Numerous team members have been working at Garsons for many years and continuously share their wealth of knowledge with other team members and customers. Meet our Centre Managers...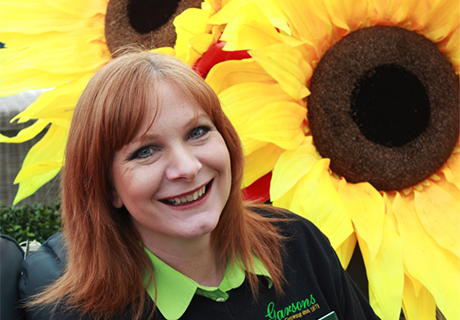 NIKKI MACEY
Centre Manager, Garsons Esher
Nikki has been with Garsons since 2015 and as well as overseeing the day-to-day running of the Garden Centre she manages Customer Services, Gifts, Clothing, and Seasonal departments including Christmas and Outdoor Leisure, as well as the Farm Shop. "Garsons is such a unique environment to work in, with the amazing landscape and the dedicated staff it's a pleasure to be a part of it."
Nikki is also responsible for the training and recruitment of the weekend members of staff and enjoys developing the young members of her team "I get a great deal of satisfaction when our 'weekenders' move forward in their future studies or career path knowing that the time spent developing them will help them in their futures, and some even stay with us as a permanent member of the Garsons family."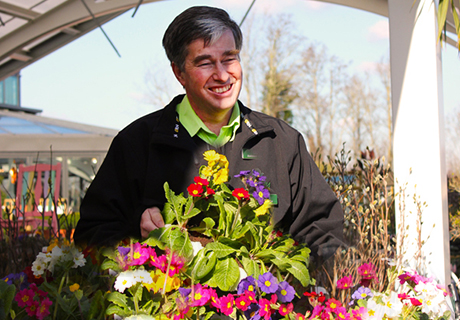 CHRIS BROWN
Centre Manager, Garsons Esher
Chris has seen many changes at Garsons over the years as he has been here since 1995. As well as overseeing the day to day running of the Garden Centre, Chris looks after the Planteria, Sundries & Garden Care, as well as our Operational team.
Chris is also responsible for ensuring Garsons meet their recycling objectives, of which he is pleased to report that Garsons do not send paper or metal to landfill. Chris's most enjoyable part of his day is "When the sun is out, we are busy and everything is running smoothly!".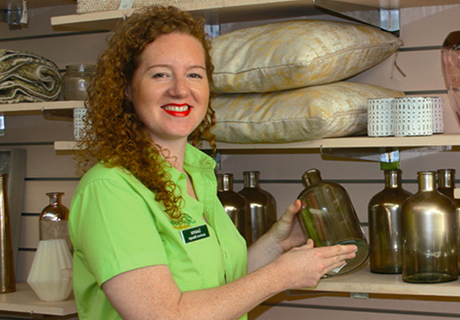 LAUREN BENNETT
Centre Manager, Garsons Titchfield
Lauren joined us in the summer of 2016. Lauren's busy role includes overseeing our Gift and Seasonal departments including Christmas and Outdoor Leisure, as well as the Farm Shop.
Additionally, Lauren is responsible for recruiting new team members which she loves "This is an aspect of my role that I thoroughly enjoy. I love finding great people to add to an already fantastic team".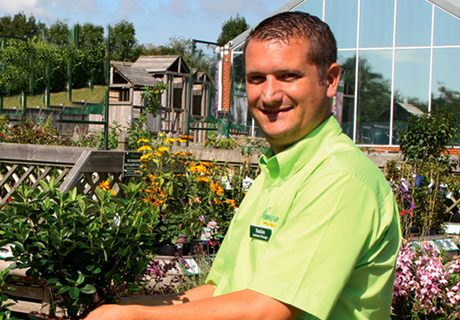 DAMION BARROWS
Centre Manager, Garsons Titchfield
Damion oversees the day to day running of the garden centre as well as looking after department teams including Planteria and Garden Care. Damion started his journey with Garsons in 2016 "My favourite part of the role is that no two days are the same, working with a great team and seeing happy customers."