1871, HOW IT ALL BEGAN...
George Henry Thompson, son of Mary Thompson who farmed in Hersham, Surrey took the opportunity to move to West End Village, Esher in 1871. George started the business we now know as Garsons, farming on Garson Farm, which is the historical-geographical name of parts of the land in West End, Esher.
The mixed farm gradually began to specialise in vegetable production, selling to greengrocers at the renowned Borough Market by London Bridge. Garson Farm was one of the furthest farms supplying London with vegetables at that time, horses and wagons made the return journey from Esher to Borough Market in less than 24 hours.
George died in 1905 aged 65, and three of his sons, George, William and Edwin entered into a partnership to continue the business. By 1939 Edwin was the sole remaining partner – with his sons joining him, Eddie to manage sales and Roy the production.
The onset of war gave fresh impetus to increase the production of food as imports were curtailed. Extra land was ploughed up including the adjacent West End Common. Land army girls and prisoners of war were recruited to help with the harvest.
After the war food shortages continued so the business improved production with the aid of modern technologies in irrigation, agrochemicals, and greenhouse production. A fleet of Bedford lorries reduced the journey time to the London markets as the spread of suburbia now made Garson Farm one of the closest to the markets. In 1955 the company became Thompson Bros (Esher) Ltd.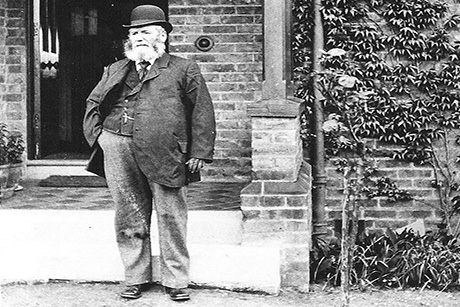 GEORGE HENRY THOMPSON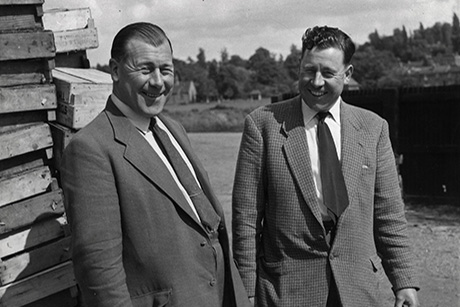 EDDIE & ROY THOMPSON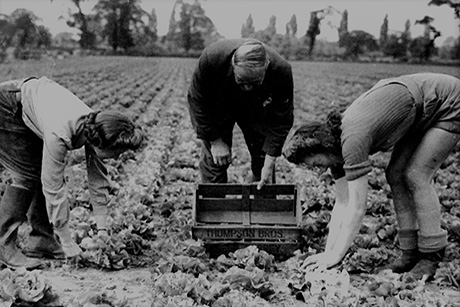 LAND ARMY GIRLS HARVESTING BY HAND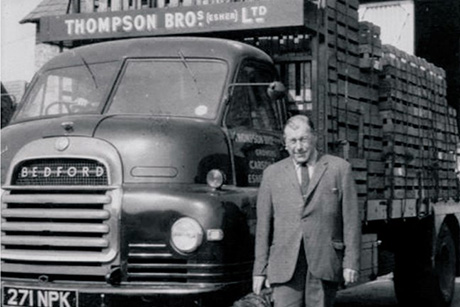 EDDIE THOMPSON WITH A BEDFORD LORRY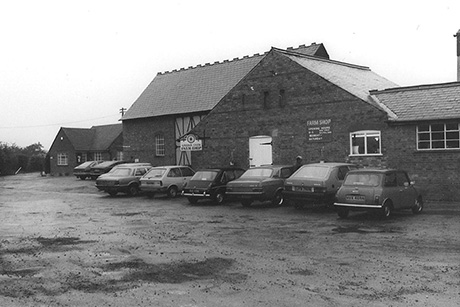 GARSONS ORIGINAL FARM SHOP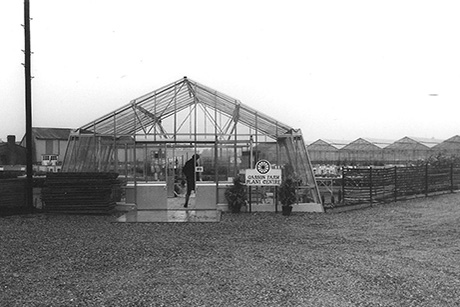 THE BEGINNINGS OF GARSONS GARDEN CENTRE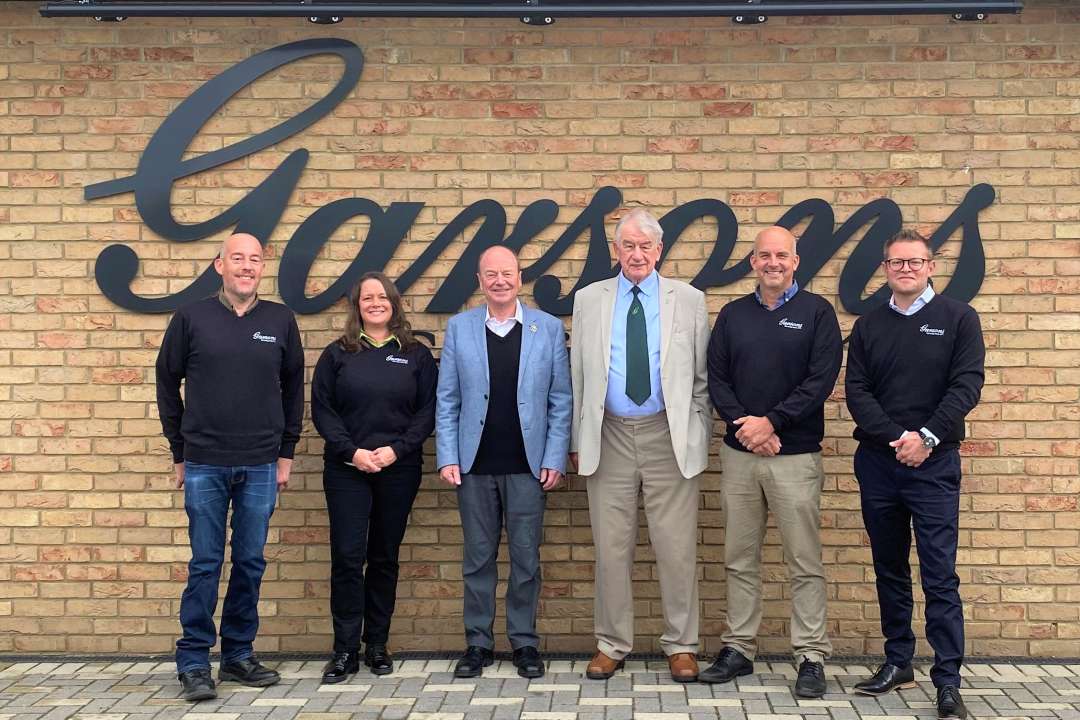 THE 4TH & 5TH GENERATIONS OF THE THOMPSON FAMILY
Following 100 years of successful crop production, the 1970s heralded the rise of the Supermarket changing how food was sold and marketed. Garson Farm was left out in the rush to procure cheap food from international suppliers. The Thompson family's response was to farm and produce a broader range of fruit and vegetables to sell direct to the customer. Esher Farm Shop was born.
In 1981, the Thompson family developed the horticultural business further, opening the farm to the public to become one of the biggest Pick Your Own Farms in the country, which remains today.
Retail proved a big success, the family then in its 4th generation opted to expand into selling plants and opened, alongside the Farm Shop and PYO, a Garden Centre – collectively named Garsons Farm. And in 1999 the business expanded with the purchase of a second site in Titchfield, Hampshire.
2021, TODAY…
Esher and Titchfield, now branded Garsons, have both developed and innovated through the years resulting today in a comprehensive award-winning retail business.
The current directors now in their 5th generation are all descendants of George Henry Thompson.