Garsons Card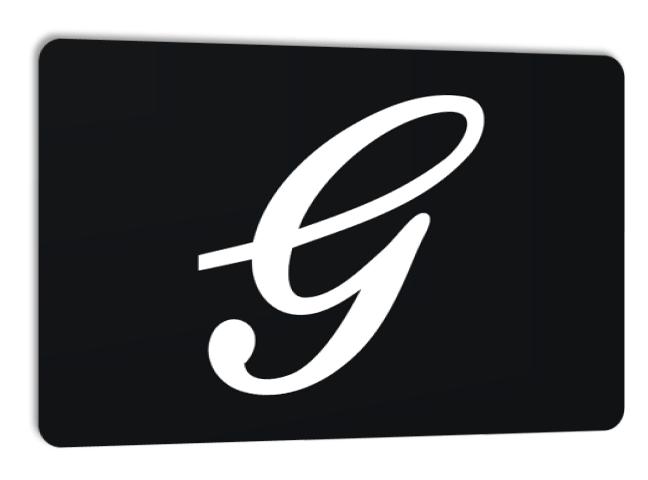 FAQ's

What is a Garsons Card?
A Garsons Card is a complimentary membership programme to reward Garsons customers. Members will have a physical card which can be scanned at the tills. The card can be used at both Garsons Garden Centres at Esher and Titchfield locations, and at Garsons PYO Farm in Esher. It can not be used at The Orangery Tea House Restaurants. Offers are automatically loaded onto the card and will be applied at the time of purchase. The card does not collect points based on purchases.
What offers and benefits do I get?
Members can benefit from seasonal and monthly money-saving offers across numerous departments. Members receive 20% off Garsons Plant of the Month range, and 10% off crops at Garsons PYO Farm, Monday to Friday. Cardholders are sent emails with the latest offers and Garsons news and will be given the opportunity to attend Member-only events and be notified of Garsons latest activities and seasonal events.
How do I get a Garsons Card?
Please apply by filling in your details and submitting the form on this page. Please allow up to 10 working days for your application to be processed.
I have lost my card, can I have a replacement?
We are unable to reproduce the same numbered card. If a card has been lost we can send a new card. This will be a new account number and the new card will have new key fobs attached. Please email us to request you are an existing Member and would like a new card: marketing@garsons.co.uk
My address / email has changed, can I update
Please email us with your new contact details: marketing@garsons.co.uk
How do I redeem offers?
All Garsons Member offers are automatically applied at our tills, with no need for paper or electronic vouchers, provided valid promotional items and a Garsons card have been scanned in the transaction.
Why don't I get any vouchers or communications by post anymore?
We've significantly reduced our environmental footprint by aborting thousands and thousands of printed publications and postal mailings we sent to our Members over the years. And in 2020, we improved the process for Members to enjoy their offers and shopping experience; offers are now automatically applied at our tills, with no need for paper or electronic vouchers.
Offers are advertised to Members via our website, emailers, social media, and in-store communications, with the relevant product clearly highlighted in-store.
Why am I not receiving Garsons emails?
We can look into this for you, please send us an email with your details: marketing@garsons.co.uk or call the Garden Centre. In the meantime, please check your spam settings, and make sure garsons.co.uk is on your safe list.
How do I unsubscribe from the Garsons Card membership and database?
You are welcome to unsubscribe from our Garsons Card and email database at any time. You can notify us you wish to unsubscribe via email, contact form or click on the unsubscribe link found on our marketing emails. Please note, in doing so you will not receive any further communications from Garsons in the future.