Sustainability
COMMITTED TO DRIVING ENVIRONMENTAL CHANGE AT GARSONS
At Garsons we recognise our responsibility to minimise the company's impact on the environment. From our earliest days of farming in Esher, we have practised environmentally-friendly policies. We feel passionate and understand that we have a responsibility, in 2021 we partnered with Planet Mark to help us lead the way through our actions, increase our sustainable impact and develop our environmental commitment.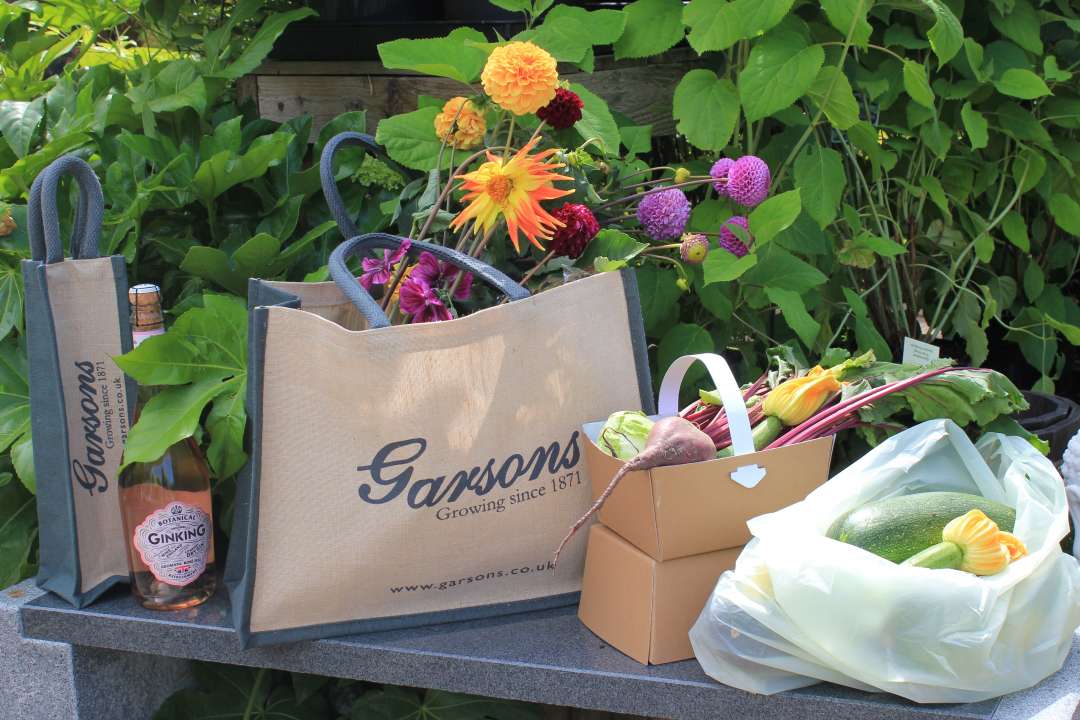 GARSONS PACKAGING
We have proudly removed all plastic carrier bags from the till points and have swapped them for 100% compostable carrier bags, which can be re-used in the home for food-waste bins. Prior to this swap, we donated £6,722 to the Marine Conservation Society from the proceeds of our plastic carrier bag charge.
In addition to compostable carrier bags, we also have Garsons 'Bag for Life' shopping bag and wine carriers made from Juco, a durable blend of jute and cotton. And we've newly introduced to celebrate our 150 Years of Garsons a black Canvas Tote Shopper made from natural environmentally friendly cotton and a PYO inspired natural Cotton Shopper made from lightweight natural cotton.
We also offer recyclable paper plant sleeves and offer a wide range of boxes and packaging materials to be re-used.
PLASTIC PLANT POTS
Plant pot take-back scheme. We welcome you to bring back any plastic plant pots or trays to our Garden Centre, where we will re-use or send for recycling.
We continue to put pressure on our plant suppliers to reduce the use of plastics and provide stock in taupe light-coloured pots which can be recycled at specific recycling centres. Please visit https://www.recyclenow.com/what-to-do-with/plastic-plant-pots for more information on recycling plant pots.
PEAT
Garsons is committed to phasing out the use of peat as a growing media and are following and complying with Government guidelines.
Key organisations from the horticultural sector and the Garden Centre Association, which includes independent garden centres just like us at Garsons, have all pledged to end the sector's use of peat, pledging to remove it from the retail market as early as 2025.
Did you know 0.04% of the UK's peatlands are extracted for horticulture? As a 'green' industry, we recognise the value of peat as a store of carbon and are in full support of the reduction and eventual total ban on using peat in our horticulture industry. We are working with suppliers to help achieve this and to promote organic and peat-free composts further. Encouragingly extraction from England's peatlands has already been halved since 2011.
Much of our existing range of growing media products are enriched with recycled materials, and more peat-free alternatives are being introduced each year. We clearly highlight these products in our in-store displays and signage to help our customers easily select peat-free while shopping with us.
WASTE & FOOD WASTE
All waste is kept to a minimum, cardboard is bundled and collected for recycling.
We gift all our remaining sale stock to charities to sell in their charity shops or use as prizes in fundraisers.
Fresh produce which is no longer fit for selling at Garsons Esher Farm Shop is gathered and delivered to Food with Love, a charity that cooks and provides 500 meals a day for the vulnerable, with love.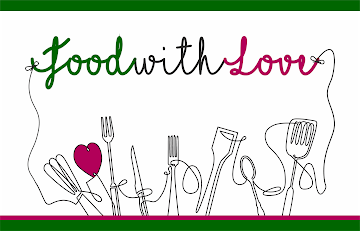 RESTAURANTS
We continue to help our concessions source recyclable options for takeaway offerings, provide re-fillable chilled filtered tap water and all plastic straws have been removed to paper straws should they be required.
GROWING OUR ECO PRODUCT PORTFOLIO & SUPPLIER RELATIONSHIPS
We mindfully seek and build relationships with suppliers that are active with their sustainability credentials. 'Low food miles' and 'low plant miles' schemes are in operation, in which products are sourced from local suppliers. We work closely with suppliers to encourage them to improve their packaging options especially increasing the pressure to terminate black plastic.
Our offering of eco-led products is ever increasing. We have multiple products across all departments that are environmentally innovative and progressive;
KITCHEN & HOUSEWARE. Stocking many varieties of durable reusable water bottles and cups, food preserving bits and pieces and ocean-friendly containers from brands like Bee's Wrap and Bamboo Cup. We also stock and promote LSA's 'Mia' range where the glassware is mouthblown from 100% recycled glass entirely made up of disused bottles. We offer a range of environmentally-friendly kitchen cleaners and cleaning brushes by Greener Cleaner.
GARDEN CARE. Planters and bedding borders by Primeur Garden are made by recycling scrap tyres. They are highly durable making them not only eco-friendly but also virtually indestructible. Unlike traditional materials used for garden products, these planters will not crack, fade, stain or rot and come with a 5-year guarantee. We also stock doormats which are also made from recycled car tyres and sustainable materials. We offer a range of eco-friendly pesticides and organic products.
PLANTS. We endeavour to stock plants that are grown by local nurseries such as Wooklark, Pepperpot, Lowaters, Lyewood and Northfield, all local to our Garsons Esher and Garsons Titchfield locations. We continue to support those brands that provide plants in sustainable packaging.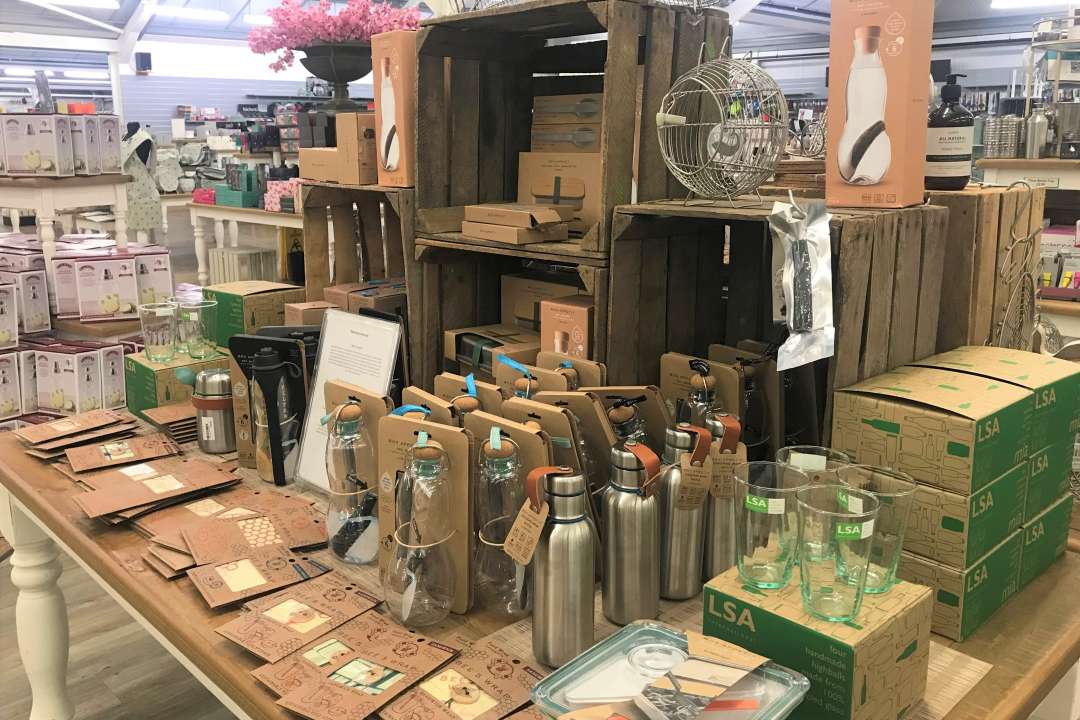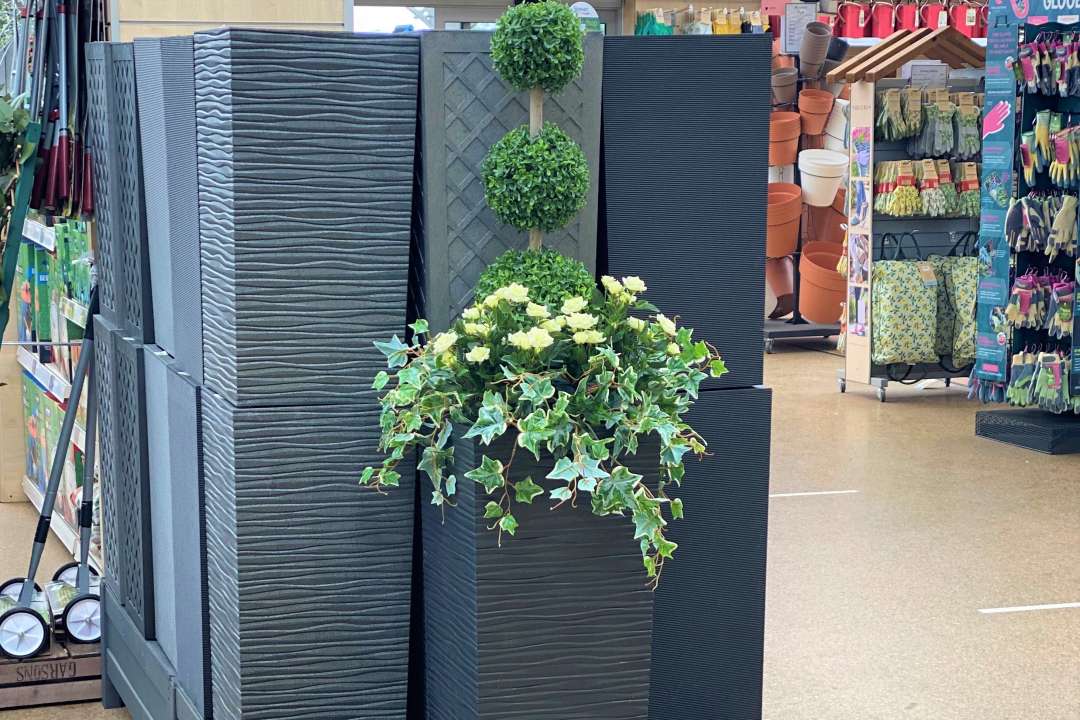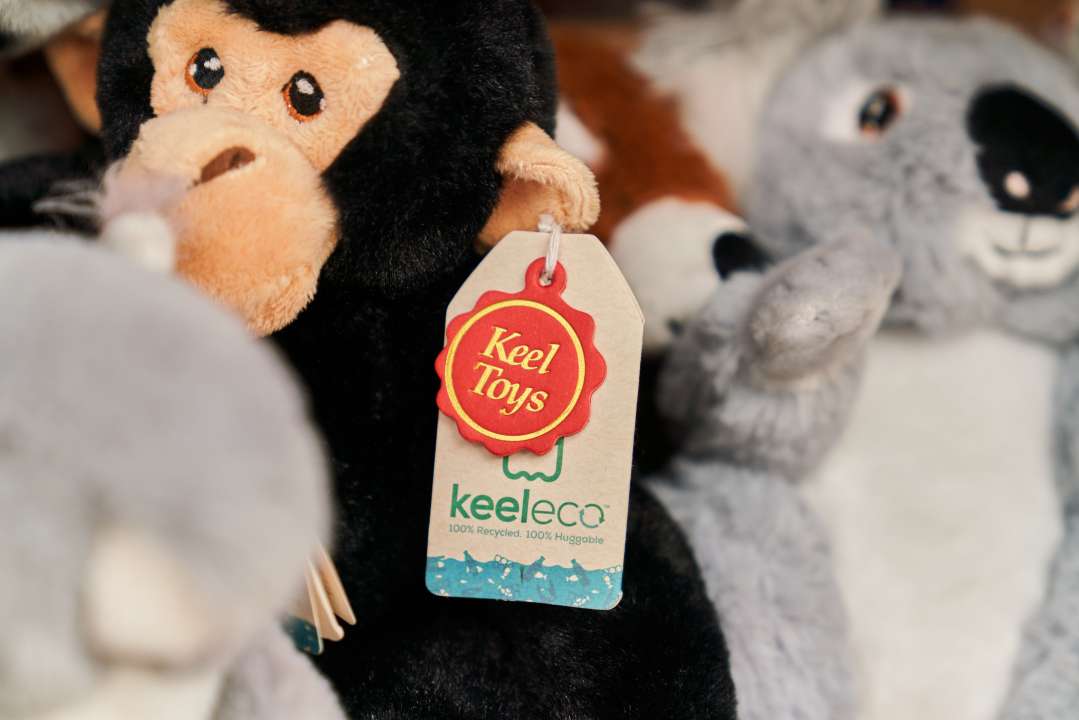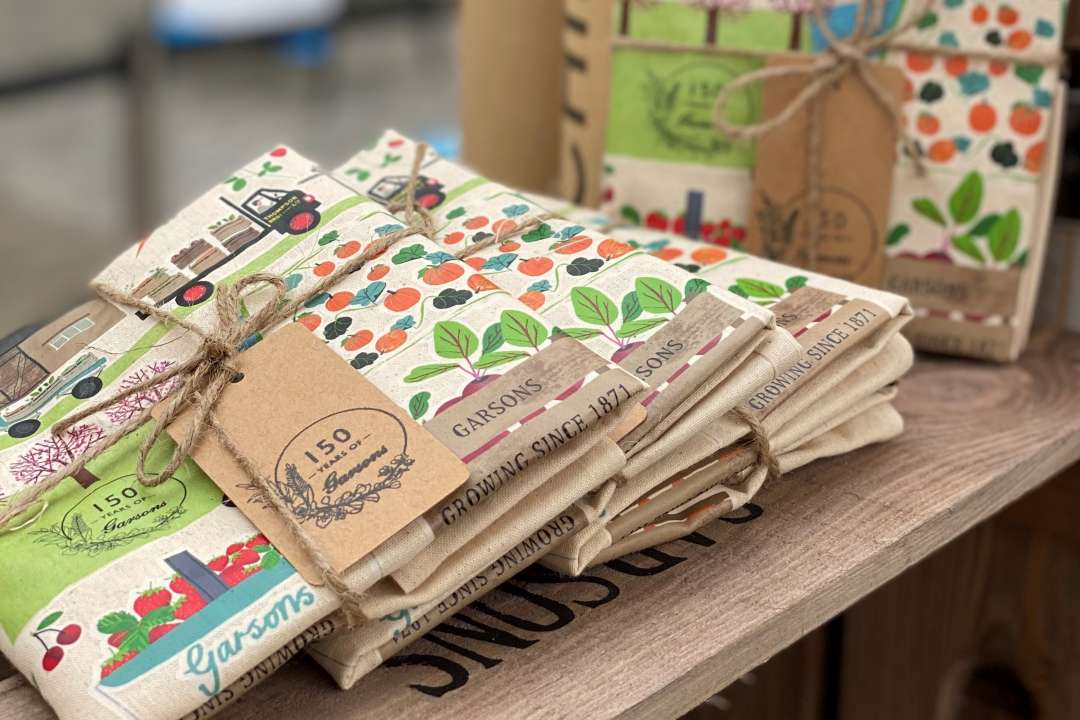 CLOTHING. Bamboo socks and 100% recycled socks that have been made from plastic bottles are available from Thought, as well as other lines which promote sustainable materials that can be found in our clothing department. Garsons Esher was one of the first stores in the country to stock a range of eco swimwear by Zoggs which are made from abandoned fishing nets rescued from the oceans.
TOYS. We are proud to stock and support environmentally friendly toy brands whose philosophy is sustainable play such as Plan Toys, Makii and Brainstorm. As well as Keel Toys whose plush animal toys are made from 100% recycled materials.
TOILETRIES. Many of our ranges are natural based products that haven't been tested on animals and are vegan friendly. We encourage to stock 'Made in the UK' brands throughout all departments especially within toiletries such as a range from Earth Collection.
FARM SHOP. We source and support local independent suppliers and always look out for fairtrade qualities and environmentally friendly packaging, such as Two Farmers crisps which come in a 100% compostable packet.
GARSONS 150 COLLECTION. To mark our 150 anniversary we commissioned a special range of carefully chosen products to help us celebrate such an achievement. These products such as a bespoke Kitchen Tea Towel made from a 50% mix of recycled plastics and sustainable cotton were chosen for their sustainable elements from materials, packaging and quality. To mark the occasion we also commissioned a very local artist to illustrate our brand story.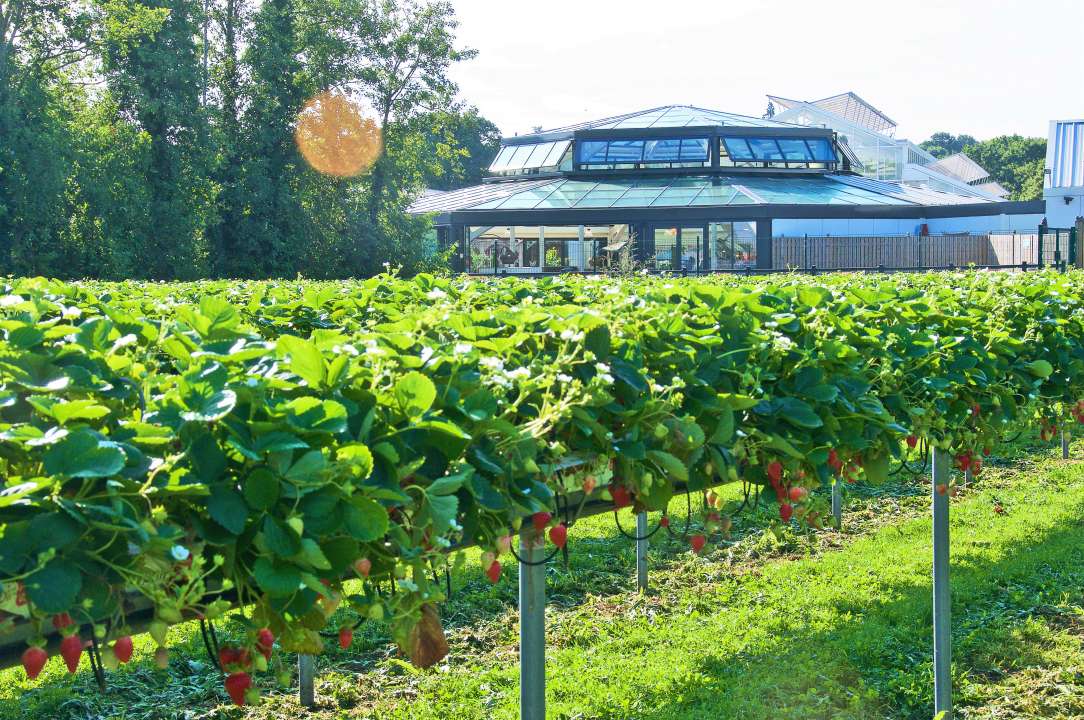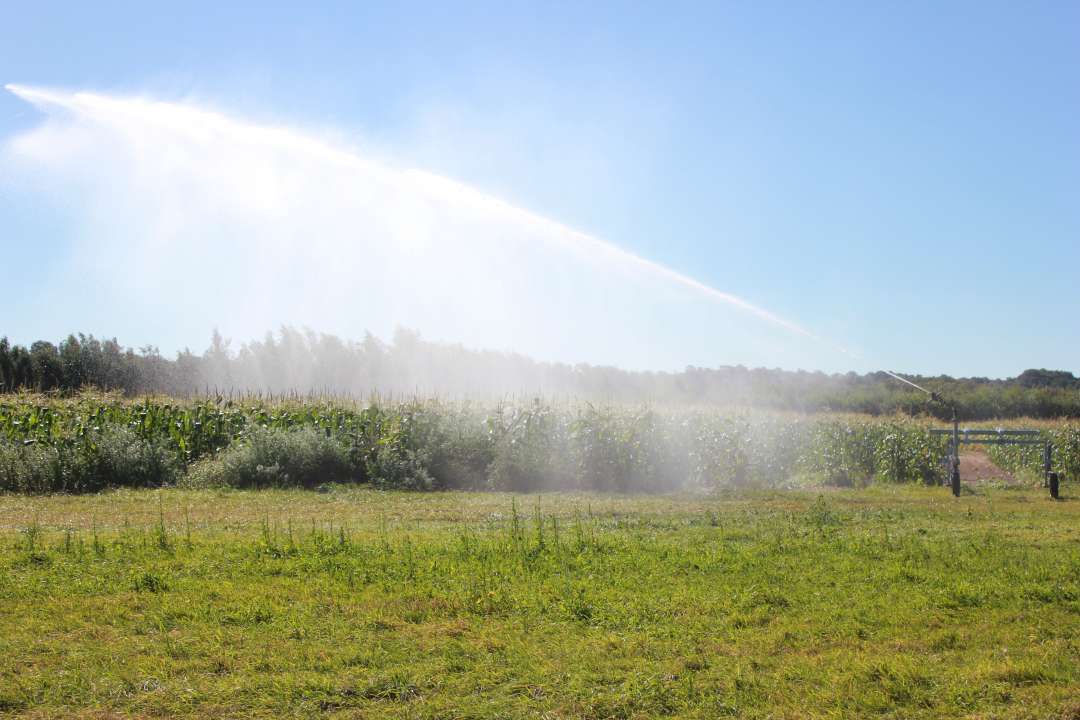 GARSONS ESHER PYO FARM
Garsons Esher Farming Policy describes the company mission of safe, high-quality production combined with sustainable methods and long term commitment to environmentally and socially responsible farming.
OUR MISSION. Aiming to produce the highest quality fruits, vegetables and flowers, with good flavour, texture and appearance whilst using organic manures and modern integrated farming techniques to go hand in hand with nature. Strenuous efforts are made to minimize pesticide application by using expert agronomist advice. Spray operators are trained and regularly updated. Every year fruit and vegetables are sampled and tested for safety by the Trading Standards Office.
IRRIGATION. We have proudly halved our water usage for over 20 years. Irrigation for the farm and garden centre plants is provided from the River Mole and advanced methods are used to retain moisture and reduce evaporation.
NATURAL METHODS. Biological methods are used for pest control as a preferred choice. Phacelia flowers are grown adjacent to sweetcorn because it is a favoured host for lacewings, which feed on the sweetcorn aphids. For strawberries, raspberries and runner beans natural predators control several important pests. In orchards pheromone traps are used to attract and monitor moth populations, reducing the need to apply controls.
ENCOURAGING NATURE. Our fruit crops and orchards have grass alleyways, field boundaries, riverbanks and surplus fields are also sown with grass. These act as beetle banks and insect corridors so that insects can pass between crops. Five kilometres of hedges, windbreaks (of indigenous tree species) and two copse areas have been created in recent years. The wide range of fruit, vegetables and flowers grown help prevent major build-ups of any one pest or disease. Garsons bird population has increased in recent years, particularly of pheasant, lapwing and green woodpeckers.
MINIMIZING INPUTS. Regular soil analysis allows the correction of soil deficiencies accurately and without waste. All fruit crops are trickle irrigated – a system of underground pipes places the water directly amongst the plant roots. Water usage has halved in the last 15 years and the leaching of fertilisers back into the river effectively eliminated.
RICH IN NATIVE FLORA. Garson Farm also features a further 50 acres of traditional river flood meadows. These are not fertilised and are rich in native flora. They are used for grazing and cut in late summer for hay. These types of meadows are now increasingly rare.
WELLNESS. Over 100,000 local customers enjoy picking in Garson Farm fields every year. They achieve a reduction in food miles and benefit from the exercise, education and fresh air, as well as the health-giving properties of fresh fruit and vegetables.
PACKAGING. We have made the pledge to remove plastic punnets. We now offer complementary bio-degradable cardboard punnets across 90% of the farm, rather than mass landfill the remaining 10% of punnets are made up with previously ordered and pre-manufactured plastic punnets, which will soon be discontinued.
GARSONS ESHER BUILDING
As a family of growers, we know exactly how important it is to respect and protect our environment. So when we designed our buildings at Garsons Esher in 2015 we incorporated lots of energy-efficient and environmentally-friendly features to ensure we continue to take care of the planet for years to come.
LOW-ENERGY UNDERFLOOR HEATING. With our large spaces, we needed a low-maintenance, cost-effective way to heat them. Our underfloor heating system heats the whole space evenly from the ground up.
THERMAL MASS. Concrete used in the new buildings helps store heat so that there is minimal temperature variation from day to night.
GROUND SOURCE HEAT. We've laid coils of water-filled plastic pipe under the ground in our farm fields, which provide a year-round source of heat and energy for our new buildings.
CONDENSING BOILERS. Our highly efficient boilers top up the underfloor heating system and hot water in our restrooms as and when needed.
BUILDING ENVELOPE. We've used energy-efficient glass and an insulated construction in the new buildings to minimise heat loss and gain, including solar-control glazing in the restaurant.
AUTOMATED NATURAL VENTILATION. Automated opening roof vents and windows along with large folding doors are linked to a weather station to manage natural ventilation intuitively, with temperature and rain sensors.
NATURAL AND LOW-ENERGY LIGHTING. We've designed the buildings to make the most of natural daylight and added energy-efficient sensor-controlled lighting to light the space as necessary.
FURTHER ENVIRONMENTAL ACTIONS
Where possible, we use materials that are renewable, recycled or recyclable
Our till roll receipts are free of BPA and BPS (Bisphenol) in accordance with EU Regulations 2020
As part of our commitment to reducing the amount of unwanted electrical waste being incinerated or sent to landfill sites, we'll recycle old electricals when new ones are purchased, like-for-like T&C's apply
Wherever possible, we purchase FSC-certified wood furniture
We aim to promote plants and other items which have environmental benefits in our campaigns and messaging
We have improved and replaced our lighting sources with energy-efficient LED's through the store and in our offices
The heating systems are computer-controlled to give optimum efficiency and minimise fuel use
Environmental aspects are taken into account in the design and management of future developments of our premises
All our staff are encouraged to share responsibility for good environmental practices