Garsons 150 Collection
PROUDLY CELEBRATING 150 YEARS
Print | Shopper Bags | Home Fragrance | Hand Wash & Lotion | Water Bottle & Coffee Cup | Kitchen Towel | Drinking Glass | Chocolate | Pale Ale | George Bear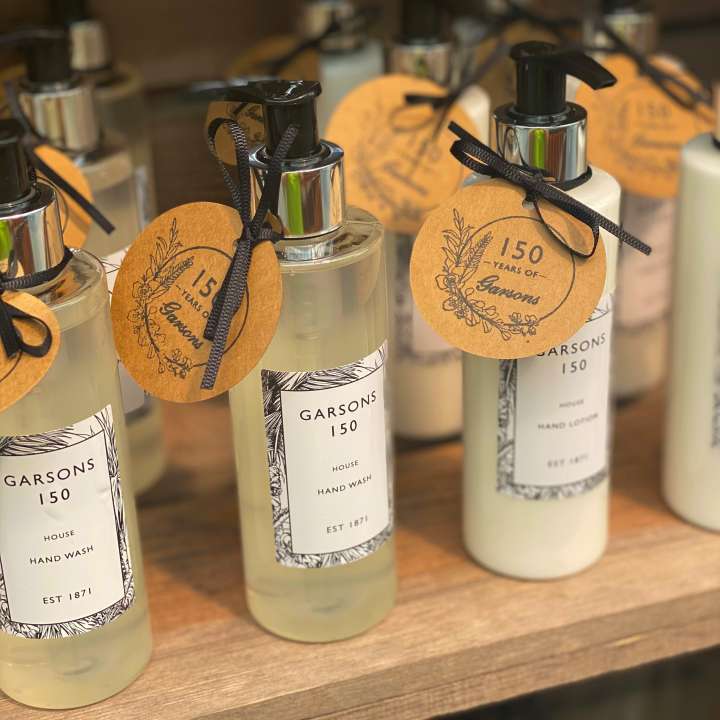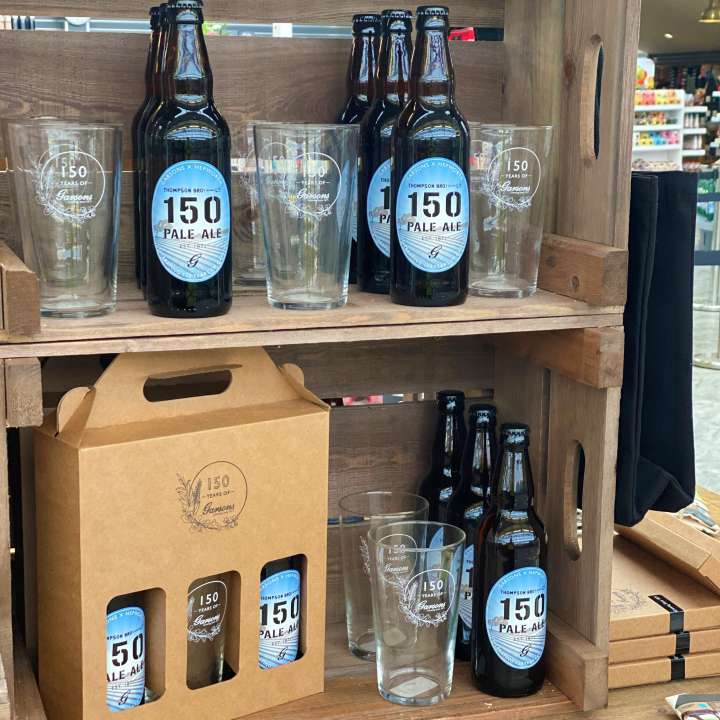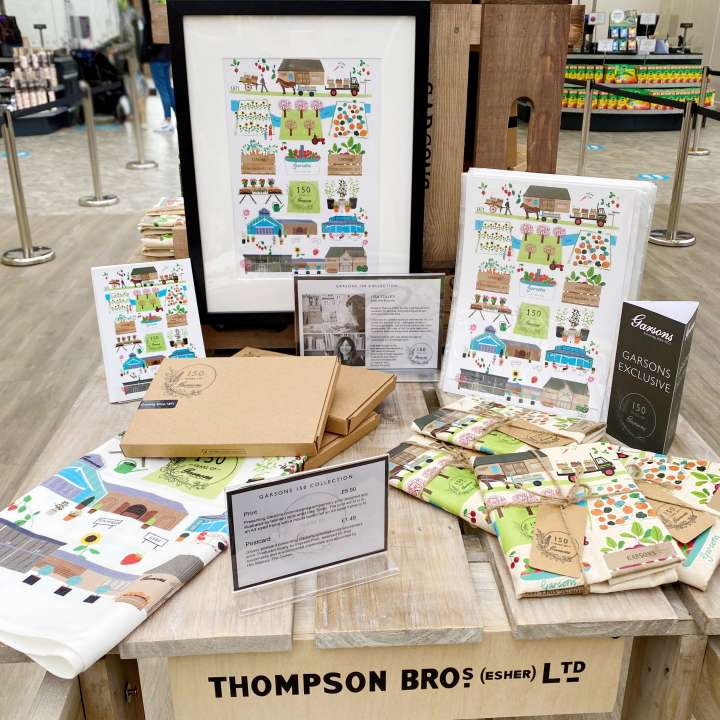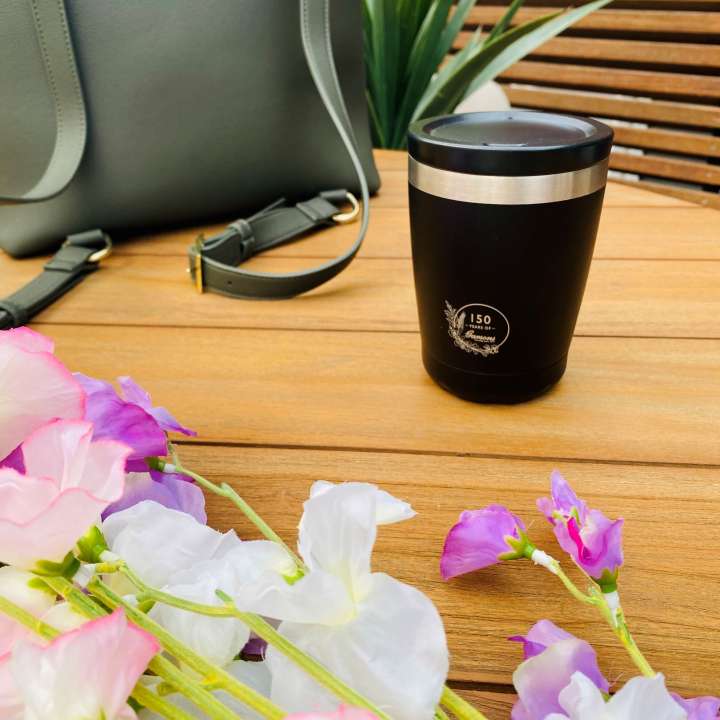 We are thrilled to introduce our 150 Collection. This exclusive range of products is designed to proudly mark 150 years of Garsons. Carefully chosen and designed in-house, each product is heavily influenced by high quality, style and sustainable materials and packaging. They make perfect gifts for friends and family, or why not treat yourself?
We commissioned local artist Lisa Tolley to design a bespoke anniversary print. Based in Thames Ditton, Surrey, Lisa has gained a reputation for painting and producing prints and products of the local area. Lisa has brought to life and captured the essence of 150 years of Garsons through beautiful illustrations and vibrant colours. The charming range encapsulates our unique story through the years. We have prints of Lisa's artwork available in both A4 and postcard format. In addition, we have natural cotton shopper bags featuring this special design to showcase our Pick Your Own Farm. The print also appears on a luxury soft kitchen tea towel, made from 50% recycled plastics and packaged in a letterbox-friendly recyclable box, ideal to send as a gift.
Our 150-year commemorative black canvas tote shopper bag is a durable black canvas shopper. It's made from natural, environmentally friendly 10oz cotton with a handy side pocket and soft cotton handles.
We collaborated with our friends at Hepworth Brewery to produce a thirst-quenching and traditionally brewed pale ale. It's made with the finest hops and barley that's grown locally in our neighbouring county of Sussex. The ale is perfectly paired with our exclusive commemorative pint-sized drinking glasses, elegantly printed with Garsons 150 anniversary design. Both items are available to buy separately or packaged in a gift pack.
Our chocolate gold coin is smooth and creamy solid milk chocolate and makes an ideal treat for both children and adults.
For the home, Garsons have a specially formulated range of candle and reed diffuser fragrances. The hand-poured opulent candles are made exclusively for Garsons by the creators of Sandy Bay London. The candles use vegan-friendly wax, resulting in a long-lasting, clean burn. Our luxury reed diffusers are similarly made from 100% natural plant materials and renewable resources. Available in two fragrances, 'Black Pepper' is rich with layers of pepper, lavender, ginger and nutmeg on a base of patchouli, moss and amber. And 'Marine Flowers' has aquatic hints of sea lilies, jasmine, and white roses, with delicate undertones of creamy white woods and musk. All come delightfully packaged in a gift box, making the perfect house gift.
We have a range of luxurious hand wash and lotion in our exclusive 'House' fragrance. With its liberating and sublime scent, your hands will feel freshly clean, silky soft and lightly scented. Produced in England, it's made from a 100% natural base that is not tested on animals.
Premium brand Chilly's has created our exclusive 150-year commemorative reusable water bottles and coffee cups. Chilly's distinct water bottle will keep cold drinks cold for 24 hours, and hot drinks hot for 12 hours. The airtight screw top lid prevents leaks and accidental spills, while the vacuum insulation keeps the bottle condensation-free. Chilly's coffee cups utilise double-walled technology which allows you to keep your drink hot without worrying about burning your hands.
And finally, we welcome George the Garsons bear! George is a bespoke traditional teddy bear with super-soft fur, named in honour of our founder, George Henry Thompson. For each bear sold £1 goes to our designated Charity of the Year.