GARSONS CHRISTMAS HAMPERS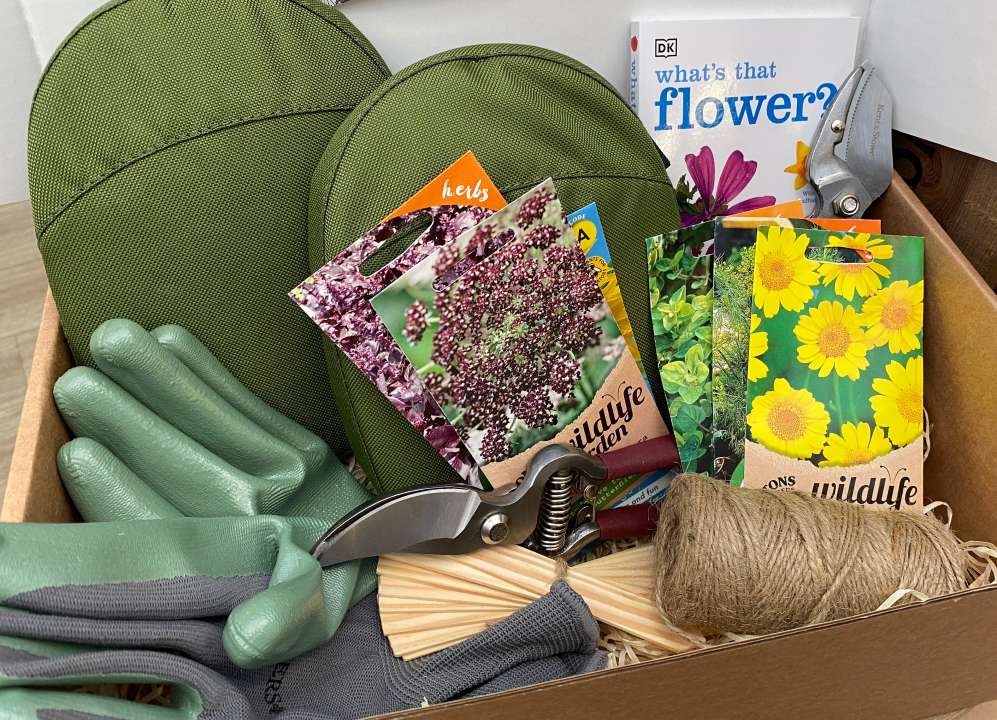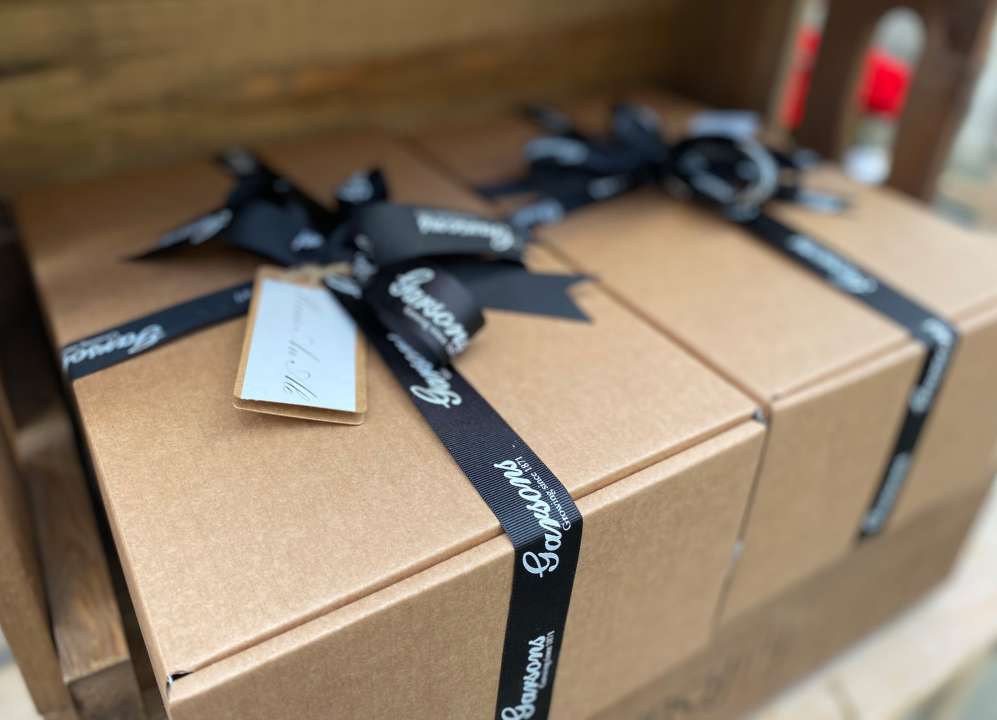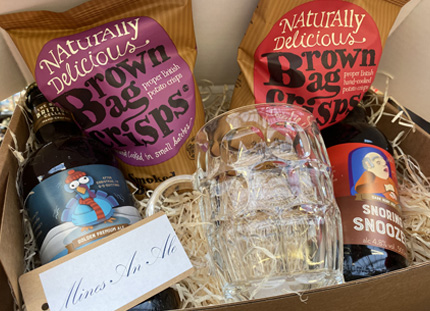 Treat your friends and family to one of our lovingly made hampers this Christmas, each filled with a range of thoughtfully selected gifts. From the beer lovers in your life to green-fingered friends, here at Garsons we have a hamper for everyone.
Our hampers are created with sustainable and recyclable cardboard packaging, and are filled with eco-friendly, PEFC-approved wood wool – a 100% natural product. They are also postable, and can be sent via Royal Mail (size SEC12).
TIME FOR TEA (£35)
Teacup and Saucer Set, Cartwright and Butler Loose Leaf English Breakfast Blend Tea & Loose Leaf Earl Grey House Blend Tea, Gourmet Viennese Biscuits, Tea Infuser Spoon
GREEN FINGERS (£35)
Kent & Stowe Bypass & Anvil Secateurs, What's that Flower Book, Knee Pads, Gardening Gloves, Natural Jute Twine, Wooden Plant Labels, Five Assorted Seed Packets
TWITCHERS DELIGHT (£25)
Heritage Suet Cake Bird Feeder, Two Meal Worm Suet Cakes, Berry Suet Cake, Whole Coconut Bird Feeder, RSPB What's That Bird Book
BARKING MAD (£30)
Squeaky Mince Pie Toy, Gonk Pull Toy, Nutcracker Chew, Turkey Jerky Treats, Pigs in Blankets Bauble Treat, Sqeaky Ball, What's your Dog Thinking Book
PURRRFECT (£30)
Reindeer Cat Scratcher, Turkey Cushions Treats, Laser Chaser Top, Catnip Robbin, Cat Owners Survival Guide Book
WELLBEING (£40)
Balance Your Life Book, Serenity Calm Candle, Healing Bath Crystals, English Tea Shop Organic Daily Wellness Tea, 100 Mindful Meditation Tips Cards
SWEET DREAMS (£45)
Sass & Belle Giraffe Water Bottle, Repair and Care Pillow Spray, Deep Sleep Bath Soak, Gingerbread Hot Chocolate, Fluffy Bed Socks, 100 Tips for A Deep and Easy Sleep Cards
ALE LOVERS (£25)
Garsons 150 years Pint Glass, Big Smoke Cold Spark Pale, Medicine Man IPA & Electric Eye Pale Ale, Sea Salt Chicken Crackling x2, Garsons Jumbo Roasted & Salted Peanuts
MINES AN ALE (£20)
Beer Tankard, Snoring Snoozer Dark Ruby Ale & Cold Turkey Golden Premium Ale, Brown Bag Smoked Chilli Crisps & Smoked Bacon Crisps
LOVELY BUBBLY (£45)
Millesimato Prosecco, Crystal Champagne Flutes x2, Sea salt Truffles
RED RED WINE (£35)
Boomerang Tree Shiraz, Crystal Wine Glasses x2, Wine Aerator
Hampers available instore, whilst stocks last.