A Sustainable Christmas
At Garsons, we recognise our responsibility to minimise our impact on the environment.
We mindfully seek and build relationships with suppliers that are pro-active with their sustainability credentials, and Christmas is no different.
Plastic-free packaging, recycled glass, glitter-free, recyclable wrap, and sustainably sourced materials are just some of the elements you'll find across a selection of our Christmas crackers, greeting cards, and wrap as well as long-lasting decorations for you to enjoy now and years to come.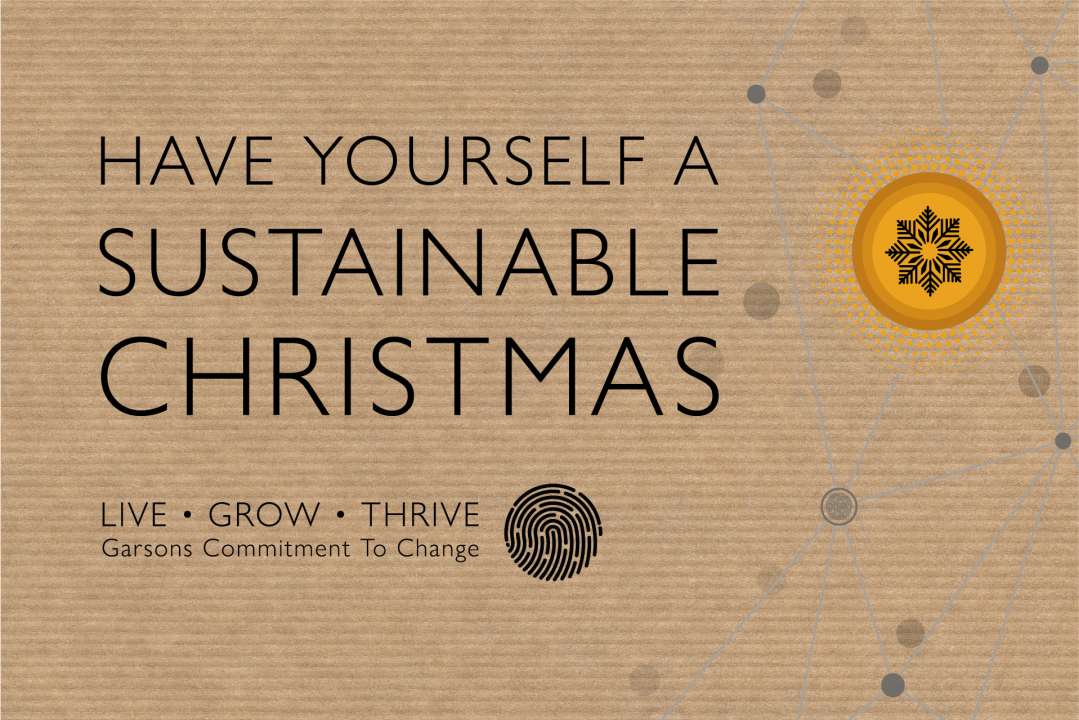 Cards & Wrap
We try to ensure that the majority of our card suppliers pack without cellophane, and many of our Christmas cards are now foil and glitter-free, enabling them to be fully recycled. The majority of our boxed cards ranges also come in recyclable packaging, without cellophane windows.
With reports stating that the UK alone throws away a staggering 108 million rolls of wrapping paper, we have sourced a range of recycled Christmas wrap, gift bags and boxes to help combat this waste. Available in a range of bright festive patterns and modern designs, made from recycled materials and fully recyclable again once used.
Don't forget the tape, we stock zero plastic plant-based Sellotape and paper-based washi tape, allowing your Christmas gifts to look the part, whilst remaining friendly to the environment.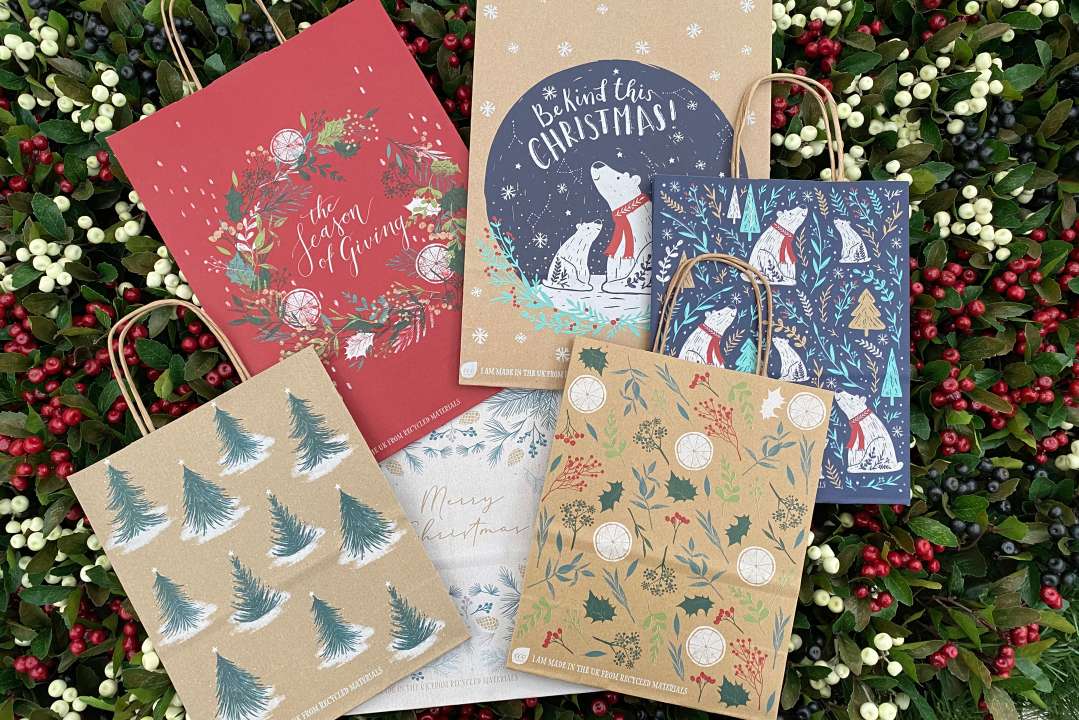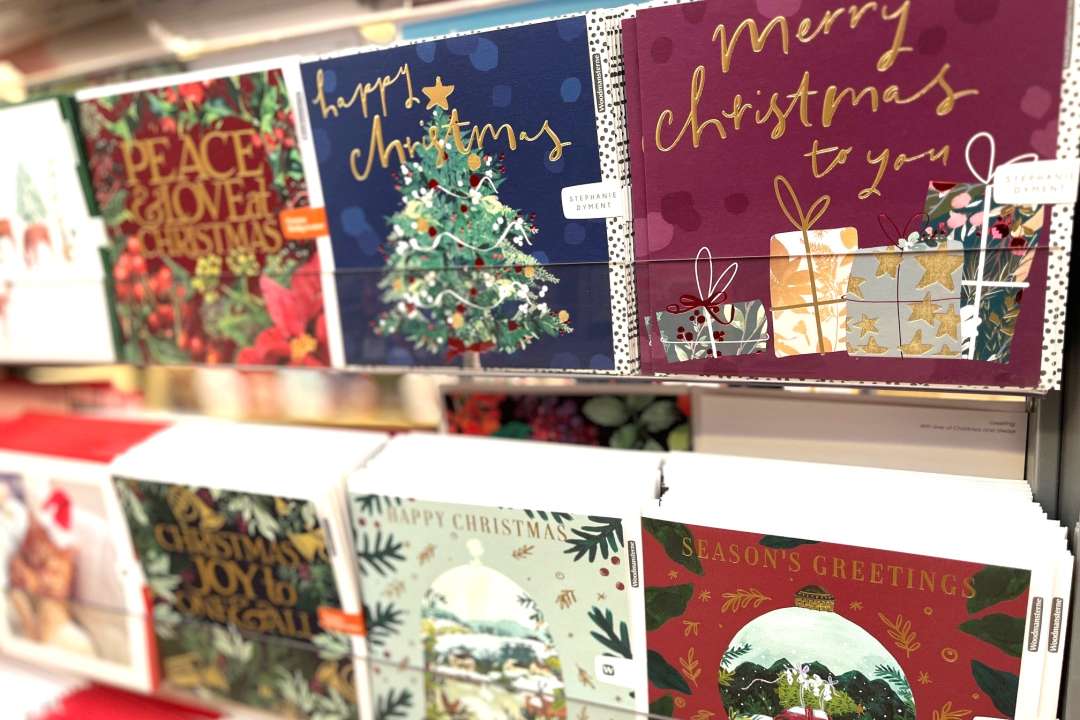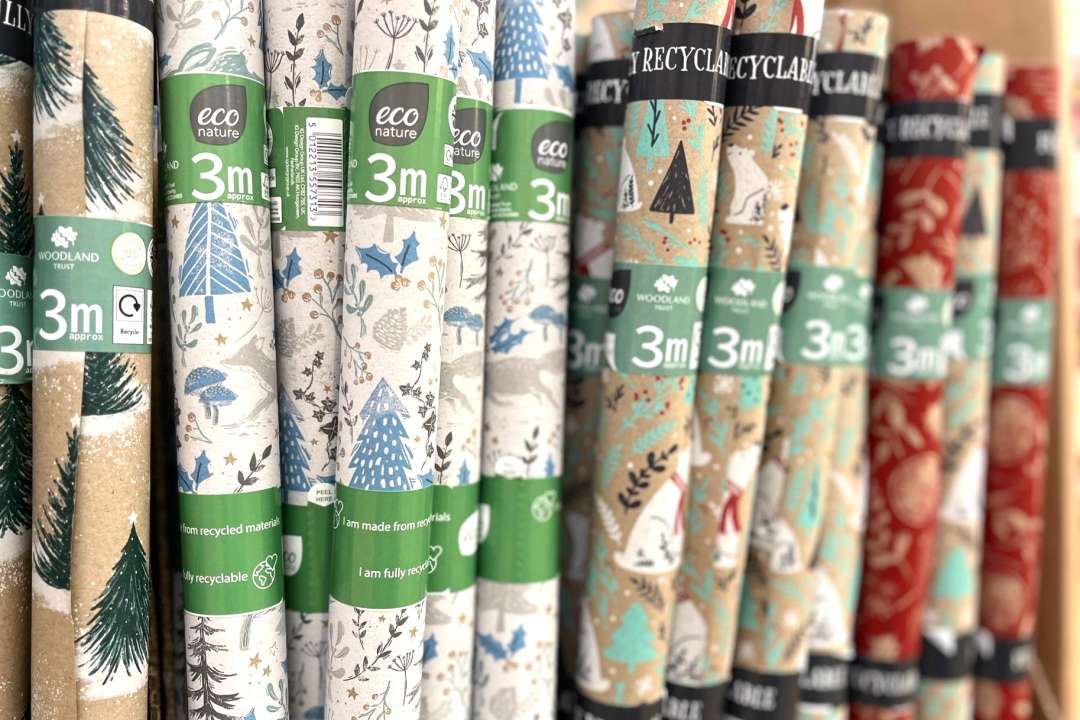 Decorations
Our range of eco-friendly decorations are made from sustainable materials such as recycled glass, sustainable mango wood, papier-mâché, bio-degradable glitters and water-based paints. This year we even have tinsel made from upcycled cotton fabric, adding festive flair to your tree, whilst being good for the planet. We also stock biodegradable snow and glitter sprays, to give your home that final Christmassy flourish.
Why not make your own decorations… and turn 'rubbish' into beautiful! Take a look at our 'The Art of Christmas' theme displays, hand-made by our fantastic team, who have recycled, reused and repurposed materials to create stunning features.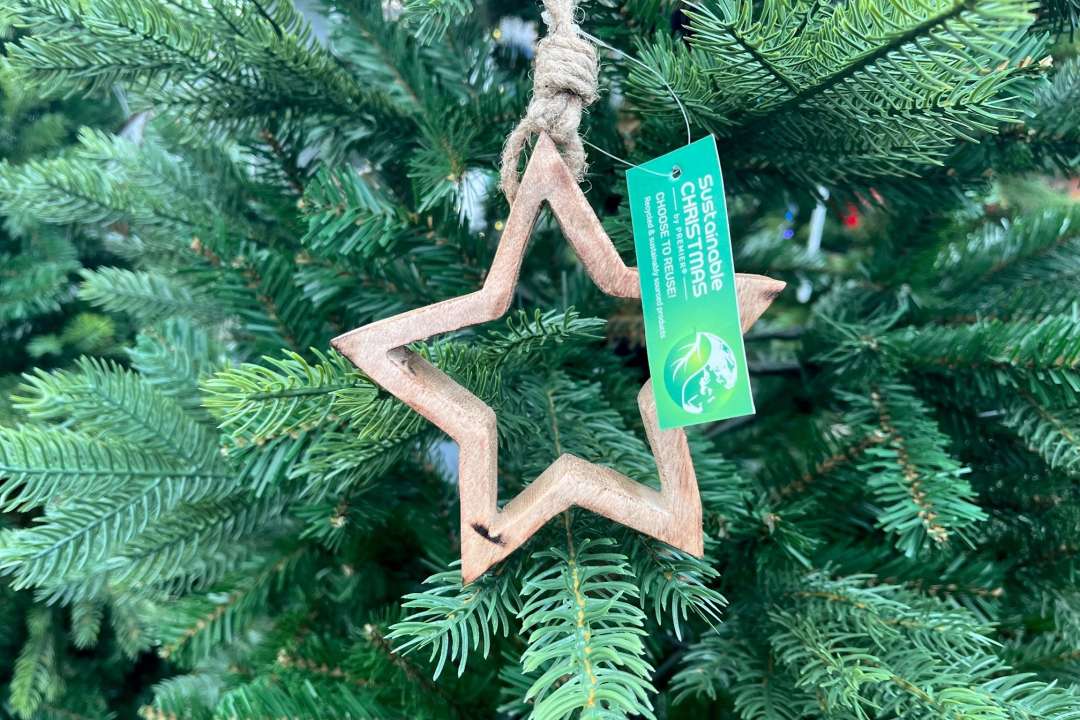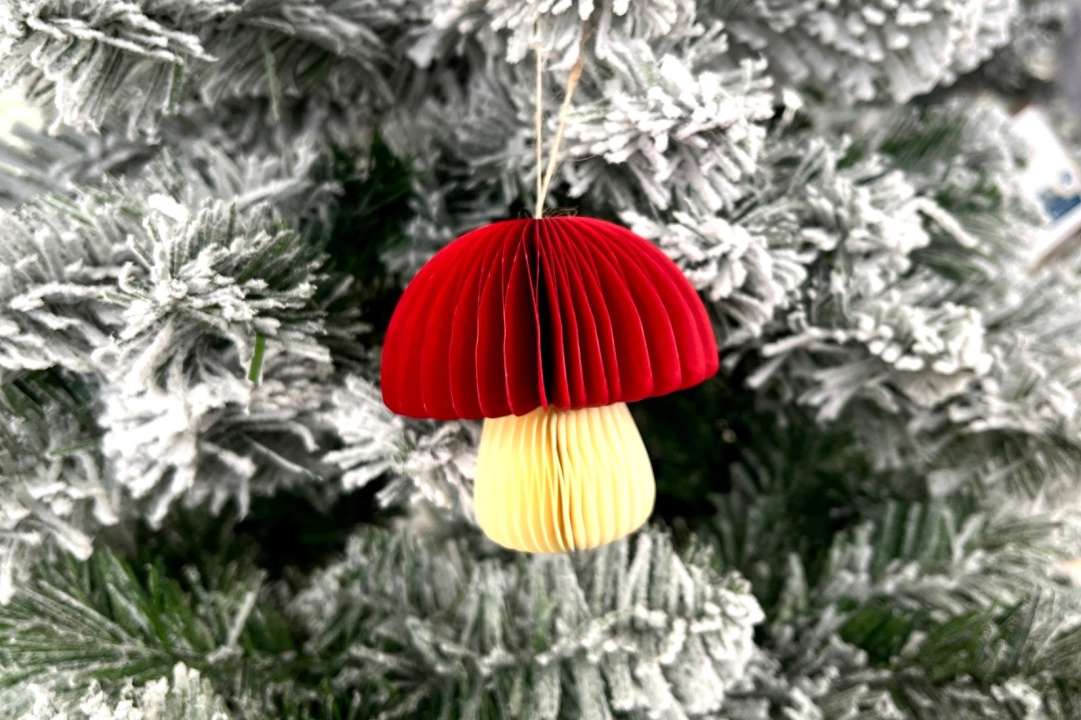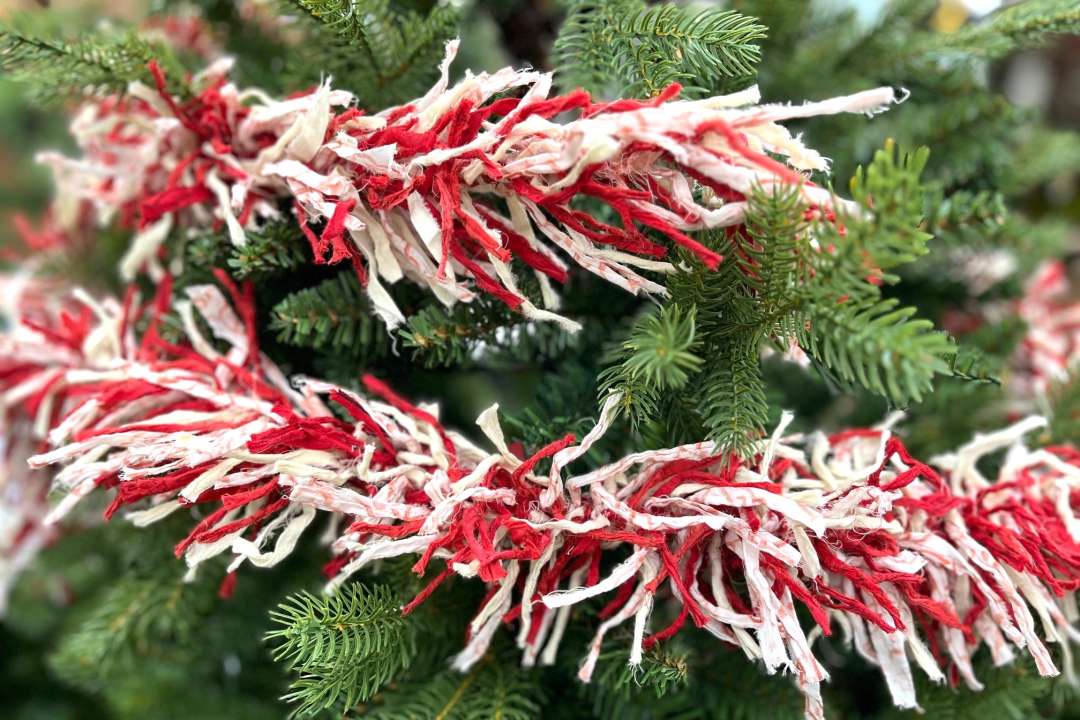 Christmas Crackers
Christmas wouldn't be Christmas without crackers! We stock fully recycled (and recyclable) crackers, allowing you to have a greener Christmas. Plastic-free and paper-based, these crackers also come with a range of plastic-free or single-use-plastic free gifts. Designs may vary between stores.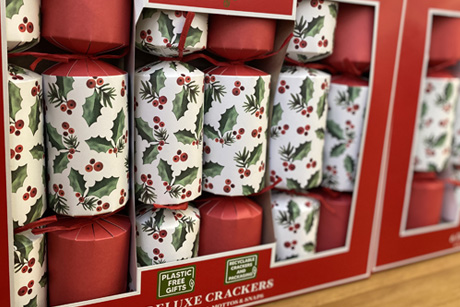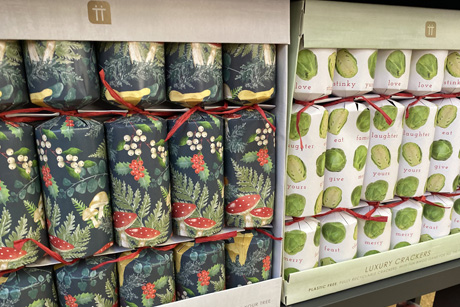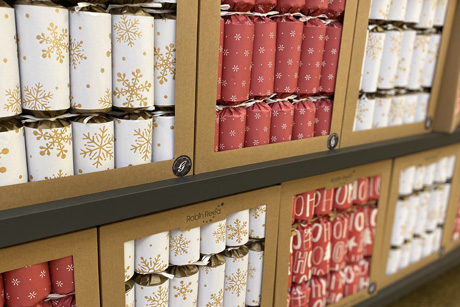 Homeware & Gifts
Throughout the year, we have a wonderful range of eco-friendly homewares, including cooking utensils, kitchen essentials, and kitchen linen - perfect eco-friendly additions to help you when cooking the all-important Christmas lunch.
We also have many gifts, including festive plush toys made from plastic bottles, recycled glass vases, re-useable bamboo husk coffee cups, and bamboo fibre socks, all making fantastic sustainable gifts for your friends and loved ones, or a treat for yourself.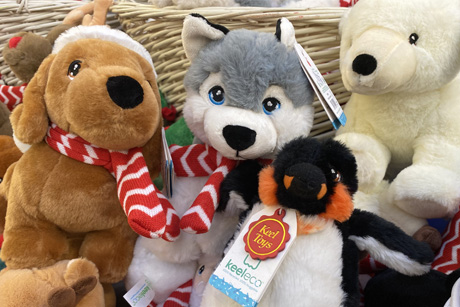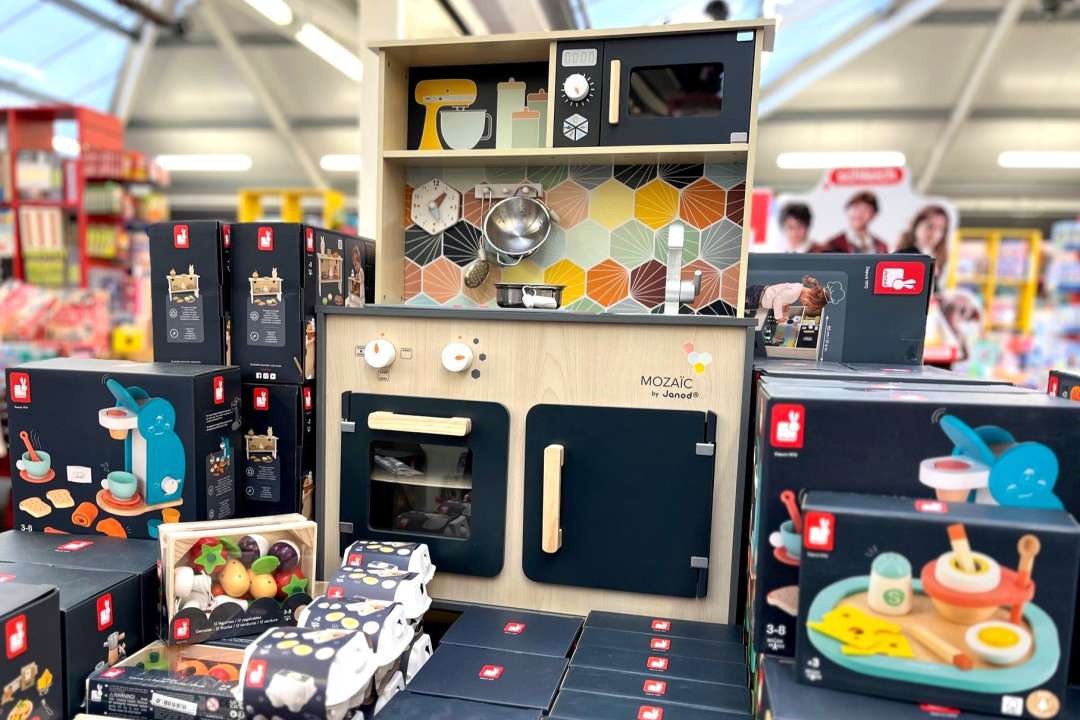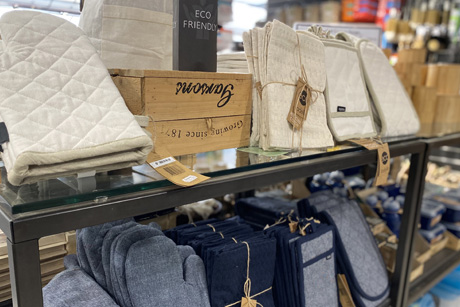 LED Christmas Lights (copy)
At Garsons we stock a wide range of LED Christmas lights. LED lights use much less energy than traditional bulbs, helping you to decorate your home sustainably whilst also saving you money on electricity bills.
They also have a longer life span than traditional bulbs, reducing product waste, and helping you to buy less.
If buying multi-mode lights, you could reduce energy use by 67% by switiching to a different setting. Studies showing that 'Twinkling-flashing' settings could cost you just 18p to run over the Christmas period!*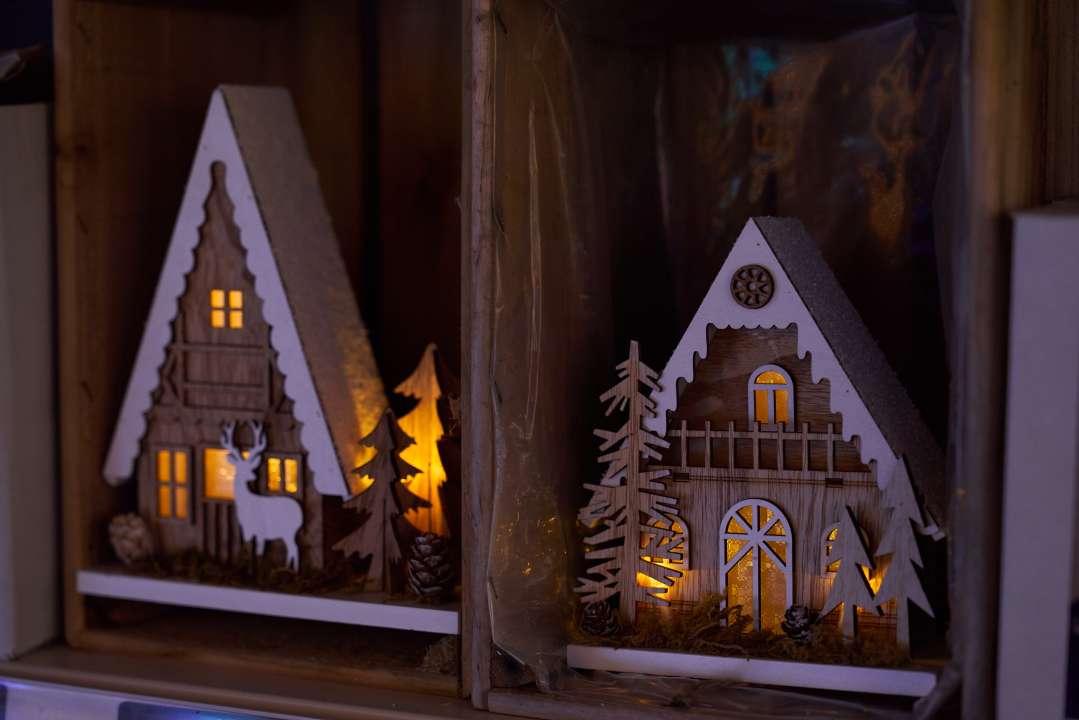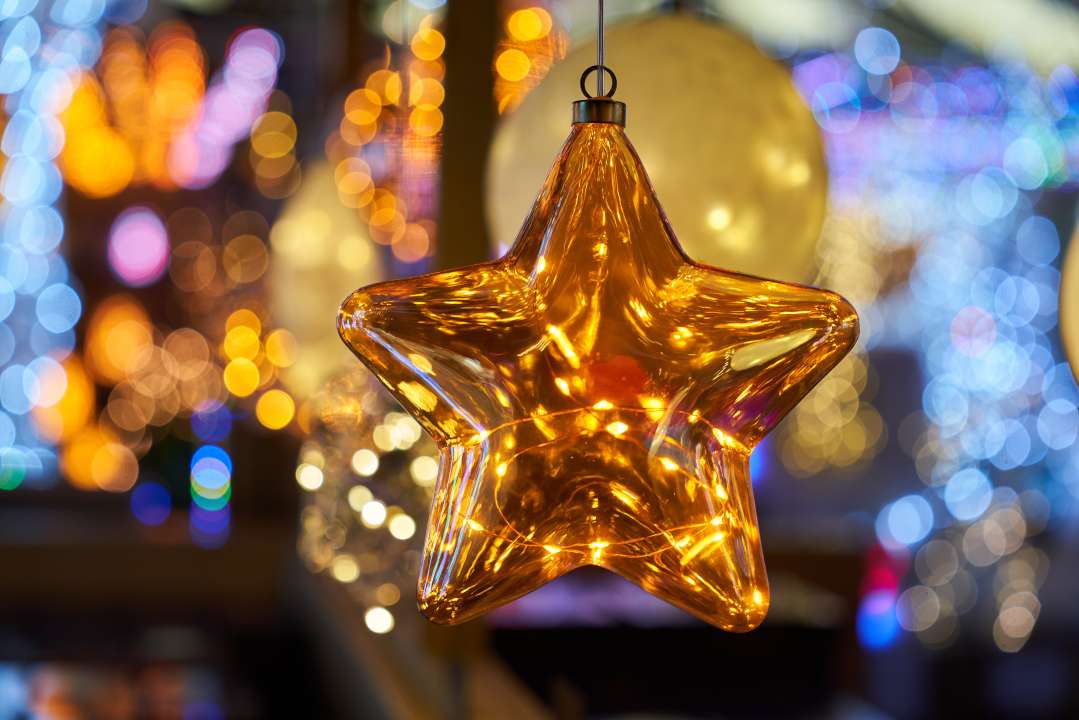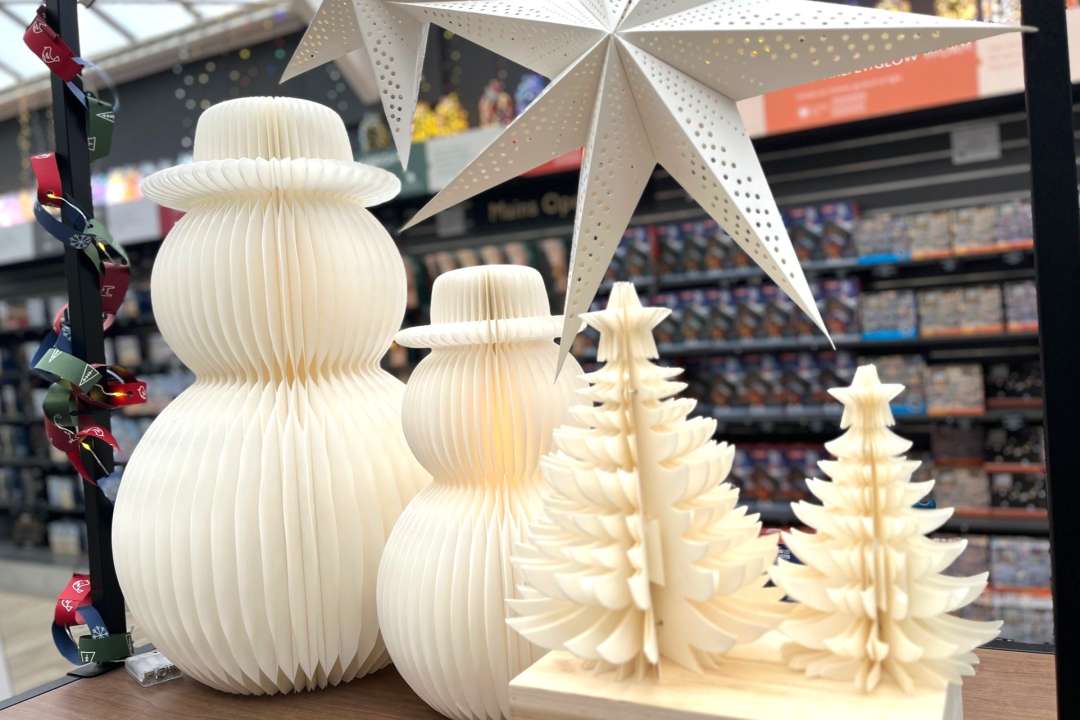 Recycle, Reuse, Repurpose
Many of our Christmas displays and props have been consciously re-used, recycled and up-cycled.
Take a look at the video below to see a couple of highlights of what the team at Garsons Esher have made and sourced, from repurposed fabric, to materials from past Christmas displays.