A Letter to Santa Claus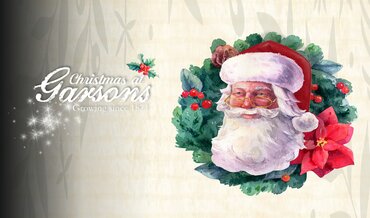 We once again have special access to ensure your letters are delivered safely to Santa Claus, or more traditionally known as Father Christmas up to the North Pole!
You can deliver your handwritten letter in-store by posting it into our special letterbox, or alternatively email a picture of your handwritten letter to: santa.claus@garsons.co.uk
Don't forget to include your name and home address, as some of you may receive a special letter back.
REINDEER
Unfortunately, Santa's reindeer are busy preparing for the big trip and are unable to visit Garsons this year.
Locations: Garsons Esher, Garsons Titchfield